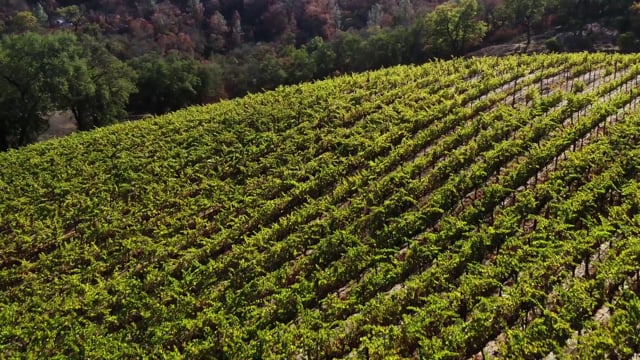 The Exclusive Wine Club of the New Orleans Saints, created in partnership with Napa Valley's Fairwinds Estate Winery!
Fall
Release
introducing the fall 2022 varietals and labels
Sunday Best
2019 Cabernet Sauvignon – Napa Valley

Something about New Orleans on a Sunday brings out the best in the city and its people. Whether you're savoring a great meal with family, wandering through the faubourgs with friends, or cheering on the Saints with neighbors, may your "go cup" never be empty.

We introduce you to Sunday Best. This flagship Napa Valley Cabernet Sauvignon is a classic representation of the appellation's preeminent varietal. Notes of black cherry, blackberry and plum are complemented by hits of toasted oak, dried currant and baking spice. Fine-grained tannins and ample brightness on the palate give way to a polished mouthfeel and exceptionally long finish.

Celebrate the unique culture and traditions of New Orleans and the Saints!


$95 / Bottle
Marching In
2020 Pinot Noir – Santa Barbara County

The sounds of fans, music, and revelry pour through the streets as the black and gold faithful march into Caesars Superdome. You're in that number now. Get up, get loud, raise your glass, and celebrate a victory.

We introduce you to Marching In. Our Pinot Noir from Santa Barbara County experiences a lengthy and cool growing season that is similar to the climate of the Burgundy region of east-central France. Unlike Burgundy, our Pinot Noir experiences dense fog that rolls in off the Pacific Ocean; this fog contributes to the ideal climate for Pinot Noir, offering just enough moisture to be beneficial without lingering too long.

Marching In has aromas of cherries, raspberries, blackberries, and brown sugar with notes of baking spices. On the palate, the wine opens with bright, fruit flavors of strawberries, leading to a round mouthfeel on the mid-palate and soft, velvety tannins on a long, elegant finish.

Celebrate the unique culture and traditions of New Orleans and the Saints!
$58 / Bottle
Vintage '67
2020 Cuvée Blanc – Napa Valley

It began like a dream — a touchdown on the first play. It was 1967, the year professional football was born in New Orleans. Decades later, after many hard-fought victories and a national championship, we honor the start of our journey.

We introduce you to Vintage '67. This elegant white wine blend is alluring and complex, with a sensuous offering of tropical fruits, white flowers and subtle spice. The nose is like a bouquet of flowers and jumps from the glass with ripe lemon, white peach and orange blossom followed by notes of toast and white pepper. On the tongue, lemon bursts forward with pineapple and other tropical fruit, with undertones of vanilla. The finish is bright and zingy and mellows with vanilla and subtle spices in its length.

Celebrate the unique culture and traditions of New Orleans and the Saints!
$44 / Bottle